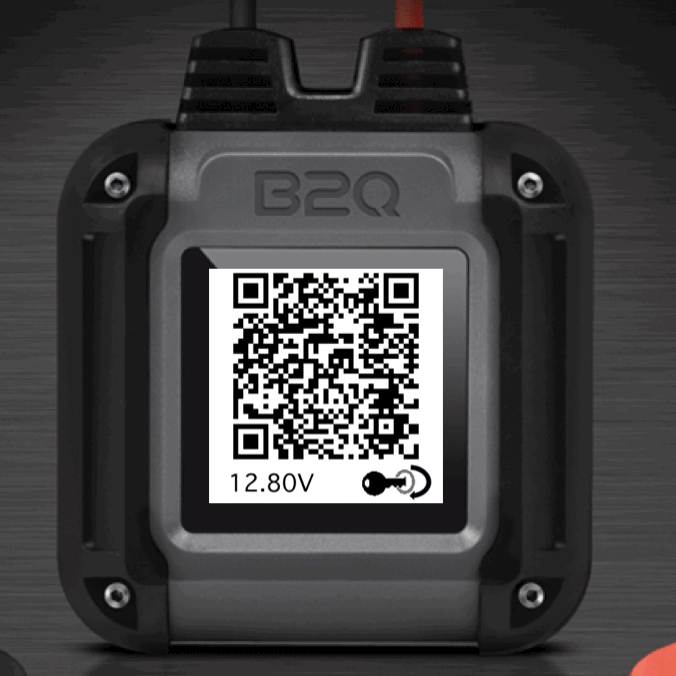 The B1e tester harnesses the accuracy of the most powerful ohmic test circuit in the industry to deliver a new level of simplicity and capability to digital battery testing.
The B1e is the world's most capable, affordable, and easy to use professional battery tester. The B1e Battery Tester is "Smart Enabled" to leverage the power of smart phones, tablets, AND the internet.
The B1e is ideal for testing any 12V lead acid battery by automotive service professionals, fleet maintenance technicians, heavy duty and industrial battery service technicians, marine and motorsport vehicle owners, and more.
B1e Battery Tester Benefits:
The B1e is simple: The B1e is easy to use with no buttons to push
The B1e is fast: 'At-a-glance' understanding in seconds
The B1e is smart: The B1e harnesses the full power of the internet when paired with the free B2QScan App
The free companion B2QScan App is enhanced and updated fast and free via the internet
B1e Battery Tester Uses:
Replace batteries before they fail
Measure battery State of Health (SoH)
Measure cold cranking starting performance
Warn of potential charging system problems
Pair with the B2QScan App to print , email, store and analyze all data and reports
See Spec Sheet for minimum hardware and software requirements