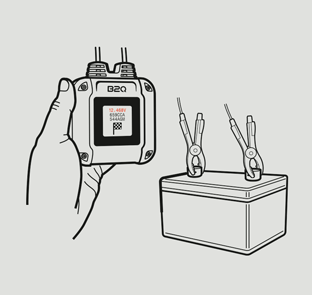 Clamp.
Attach the tester clamps to the terminals of a lead acid battery. In seconds, tests are automatically performed, and test data displayed in human and machine readable format on the Eink display.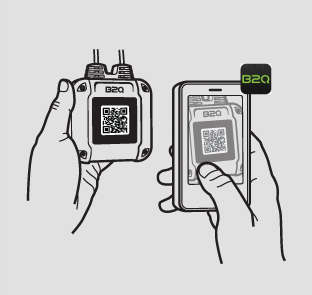 Scan.
The B2QScan app uses your smart device camera to optically transfer test data from the tester. The app converts the tester's raw data into actionable results and recommendations.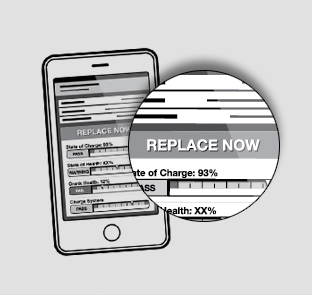 Take command!
Equipped with accurate, detailed test results and recommendations, you take the correct actions to prevent battery and electrical system failures. You may also print, send, trend and datamine results!